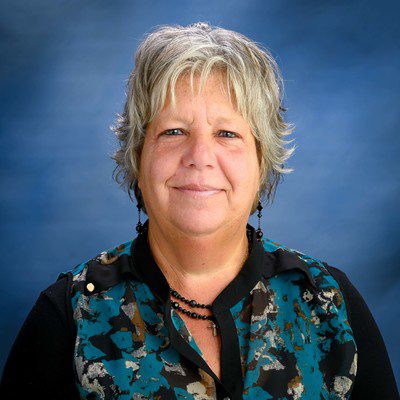 Art /Media / Technology Teacher / Library
Phone: (386) 445-2411
pjenkins@seaspc.org
Click here for Ms. Jenkins' class page.
About Me
I have been fortunate and blessed to be teaching art here at SEASCS since the school opened 18 years ago.  Prior to that, I was a member of the SEASCS School Board helping to plan the opening of our school.  It has been wonderful to watch the school grow and mature throughout the years.  It has been more than a job; it has been a family to me too. When I am not teaching art, or creating the church bulletin, or managing the Extended Day program here, I can be found walking, running, bicycle riding, or at the beach.  I love to read too!
I am a native (Italian!) New Yorker, having been born and raised in Brooklyn…many, many, years ago!  Brooklyn College is where my love of art began. Until then, art wasn't a big part of my world in elementary school.  I love that our students are able to obtain a great background in art by the time they graduate here at SEASCS. After a brief, 10 year 'stay', in Staten Island, my family and I found ourselves in Palm Coast.  I have lived here for almost 21 years. My children are my life and my proudest accomplishment.  God has blessed me. They have all attended Catholic School their entire lives and my youngest is a proud SEASCS graduate, attending here from Pre-K 3 through 8th grade having graduated in 2008!  They all attended and graduated from Catholic High School, St. Joseph Academy, as well.  Catholic education is important to me which is why I spend so much of my time here at SEASCS. I also served on the PTO Board in different capacities for all of my son's SEASCS years. Parental involvement is crucial in a Catholic School and I felt proud to help any way I could.
I love teaching your children about art and artists. I hold a Bachelor of Science degree and I have the best job ever. Whether managing the Extended Day program or teaching, it's not just a job, it's an adventure.  I am proud to be here at SEASCS.