Welcome!

Thank you for visiting St. Elizabeth Ann Seton Catholic School's website!  Our nurturing school community offers academic excellence coupled with faith formation to help our students develop intellectually, spiritually, physically, socially, and emotionally.  We believe that when you recognize the dignity of each individual soul, you help to create a civilization of peace and acceptance.
One of the greatest gifts a parent can give a child is an education rooted in Catholic values. Different scholarship programs make Catholic school an affordable option for many families.  After visiting our website, please call us at 386-445-2411 for more information and an application packet. Private tours are available by appointment only, following all COVID-19 protocols. We invite you to see why St. Elizabeth Ann Seton Catholic School may be the right learning environment for your child.
Warmest Regards,
Barbara S. Kavanagh, Principal
_______________________________________________
Get ready to get up and give for
#iGiveCatholic

on Nov 29!
Follow @iGiveCatholic to stay updated on the giving movement!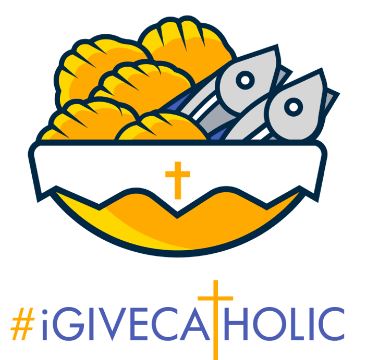 All individuals who donate online at igivecatholic.org during the Giving Day and/or Advanced Giving Day phase will receive a tax receipt via email from #iGiveCatholic once they have made their donation. 
Have you dreamed of making history? Of course, we all have. And now we have a chance to be a part of the Catholic community's day of giving – an opportunity to unite our community around causes in which we truly believe and help nonprofit organizations connect to the larger community.
We need your help! Please join our campaign and help us reach our goal! We need you to tell your friends and family members about the important work we do and ask them to join us in helping to make a difference.
Get ready to give! On Nov 29, visit iGiveCatholic.org and make a donation to us and/or to any of the great participating nonprofit organizations in the Catholic community. All giving will end at 11:59PM on Nov 29, so make sure to get your gift in on time!
Questions? If you have any questions or would like more information, let us know. Thank you in advance for your generosity to our school!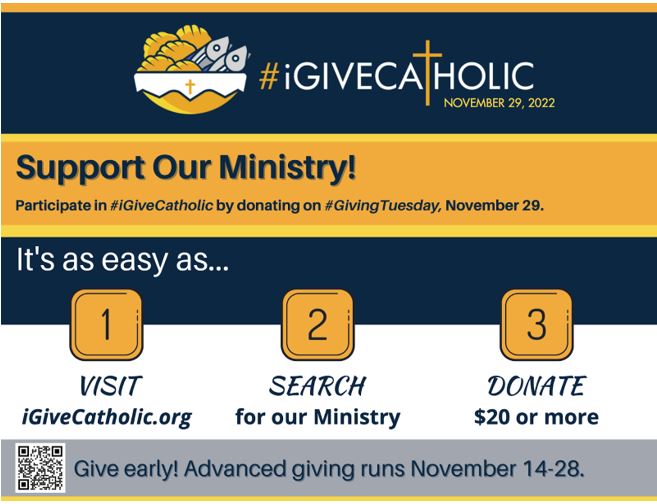 ________________________________
WHAT IS #IGIVECATHOLIC?
#iGiveCatholic is a Giving Day for the faithful across the nation (and the globe!) to come together and raise as many charitable dollars as possible for Catholic parishes, schools, and ministries in participating arch/dioceses. Last year, #iGiveCatholic raised more than $16.5 million for 2,600+ organizations in 40 arch/dioceses across the United States.
WHEN IS #IGIVECATHOLIC?
#iGiveCatholic takes place on #GivingTuesday, November 29th, from 12:00 AM to 11:59 PM for gifts given online at www.igivecatholic.org, or offline through a donation of cash or check directly to the Catholic organization of the donor's choice. In addition, there is an Advanced Giving Day phase for both online and offline "pre-Giving Day" gifts running from 12:00 AM on Monday, November 14th through 11:59 PM on Monday, November 28th.
WHY HOST A DAY OF CATHOLIC GIVING ON #GIVINGTUESDAY?
We have a day for giving thanks. We have two for purchasing gifts for loved ones—Black Friday and Cyber Monday. Beginning its 11th year, #GivingTuesday is a global day dedicated to generosity fueled by the power of social media, collaboration, and a lot of publicity. #GivingTuesday also kicks off the charitable season when many focus on their holiday and end-of-year giving.
_______________________________________________

United in one Body,
the Eucharistic community of St. Elizabeth Ann Seton Catholic School
affirms our mission of faith formation, academic excellence,
respect for human dignity, and service to others.
_______________________________________________
UPCOMING EVENTS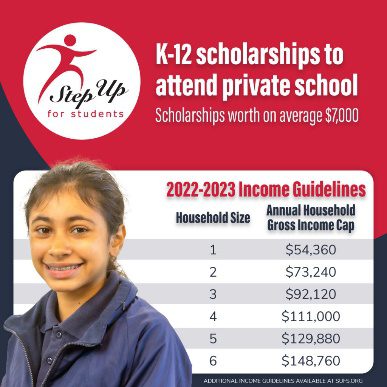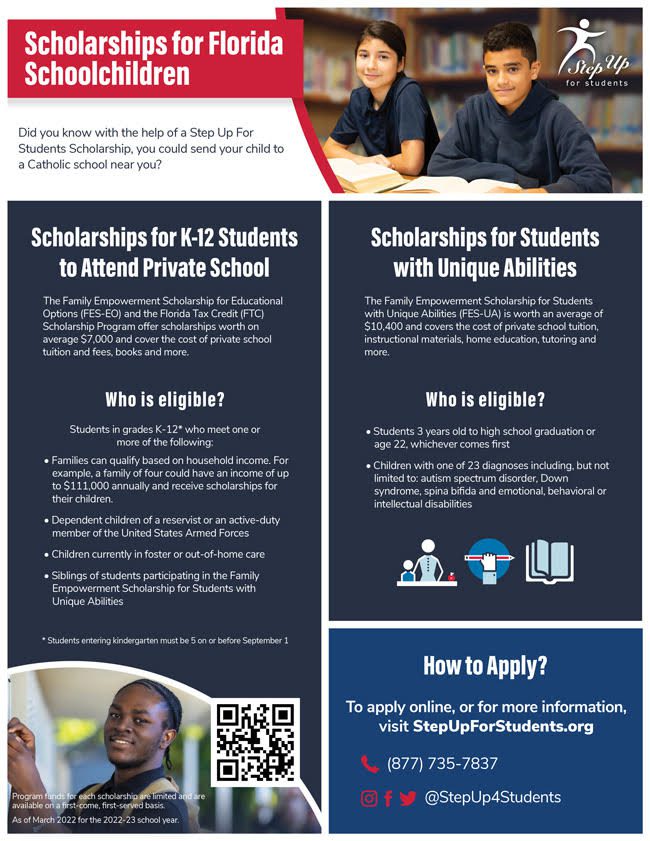 _______________________________________________
Thank You to our Turkey Trot Sponsors.
We are so grateful for the support of our local businesses.
(click images below to enlarge)
Our School at a Glance
Students participate in daily prayer, weekly Mass, and service projects.

Art, music, media, Spanish, and physical education for all students.

Students have the opportunity to participate in a variety of sports.

Teachers are state certified and participate in continuous professional development.
Excellence in All Things
Each image on our logo represents a cornerstone in our foundation as a Catholic school serving the needs of our students.