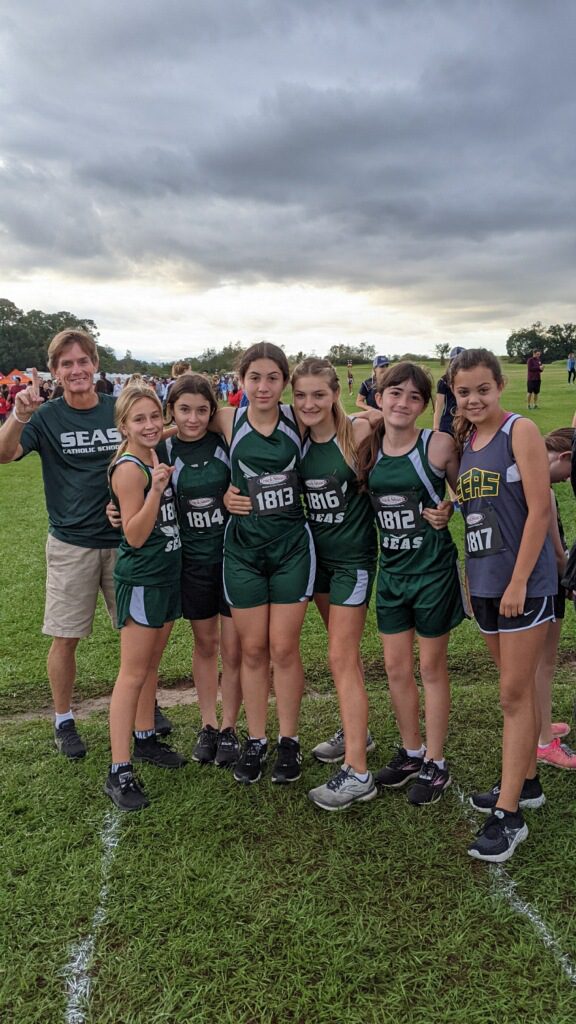 State Cross Country Championship
On October 30th, the SEAS' girls' cross country team competed in the FLYRA State Cross Country Championship in Lakeland. Gabriel Casillas competed as an individual for the boys' team. The girls' team finished 10th in the state for private schools. Janie Allio led the girls' team with a time of 14:16 (a personal record). She was followed by Alex Gleason, Saya Galisin, Tristyn Fulton, Faith Hughes, and Samantha Allio. Gabriel Casillas ran a great race, with a time of 12:12 (6:33 per mile).
The girls' team qualified for states after finishing 2nd in our diocesan league championship race in Jacksonville. Gabriel Casillas qualified by finishing in the top 10% of all runners at the league championship meet.
Congratulations to our boys' and girls' cross country teams. Their hard work and dedication resulted in a very successful season.